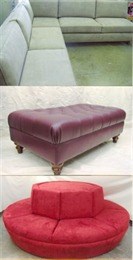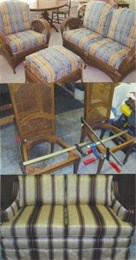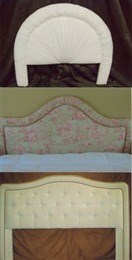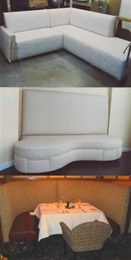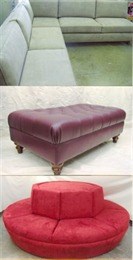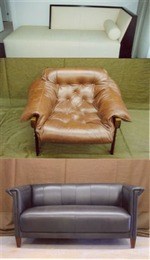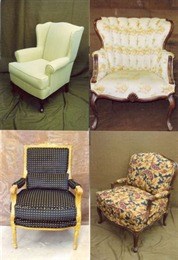 Testimonials
What our clients say
Brianna Valenzuela

I am never going anywhere else! Carlos is extremely friendly and professional and the work he does is absolutely amazing. He's done lots of projects for me including a beautiful white decorative chair and I recommend him to absolutely everyone!

Pam in Mississauga
11 months ago We needed 14 chairs done quickly for a family event - 2 arm chairs, 8 Dining Room chairs and 4 kitchen stools. Carlos and his team picked them up from storage, completed the reupholstery in 6 days and delivered them to our new home before the expected due date. The quality of the workmanship was excellent. We highly recommend Carlos and his team if you are looking for a quality upholstery job done in a timely manner.

Judy in Brampton
Over 5 years ago I had planned for several years to have my parent's 50's club chairs reupholstered. However, after having one bad experience with an upholsterer who had been recommended by a friend, I was reluctant to trust another with these vintage pieces which I treasured for the many memories they held for me. Being in the midst of editing our home, everything either has a purpose or it goes. And so, it was time to bring the chairs out of basement storage, update them and put them back into use. I poured over the Homestars website and had narrowed my search to four upholsterers. I contacted two and the first of the two to respond was Carlos. He answered many of my questions during our initial phone conversation and so I proceeded to set up an appointment with him for a Saturday afternoon in mid November. Both my husband and I found him to be pleasant and friendly but also very professional. He spent a great deal of time with us.... he provided a very large portfolio of his work and also offered a past client (to whom he had just delivered furntiure) for us to contact as a reference, he did not attempt to rush us to a contract at all. He brought fabrics which matched my vision for the chairs and on the third sample book, I found the fabric which I thought existed only in my mind. Based on his portfolio, as well as his sharing of information in his professional but friendly manner.....my mind was made up........it was Carlos who I would trust to bring my parent's chairs back to new glory. As promised, the chairs were picked up on schedule and as promised, in spite of obviously being quite under the weather with a seasonal respiratory infection, Carlos delivered the chairs in time for Christmas. They were all I had imagined and much more. The workmanship is absolutely superb! They are an amazing blend of contemporary while honouring the vintage style of the 50s. The pattern matching is amazing, the piping which I wanted is perfect, the wooden legs were refinished beautifully and Carlos even did beautifully crafted arm covers (a surprise). Would I recommend him........ABSOLUTELY YES! My next project for him will be to resurrect the 60's chair which the OTHER upholsterer messed up......Carlos will bring it back to beautiful.....I know he will. Thank you, Carlos......you are a gentleman and a professional!

Cindy in Mississauga
Carlos upholstered my antique chaise. He did a wonderful job...it is BEAUTIFUL. He was lovely to deal with, you could ask for no better and his work is absolutely beautiful and the cost was VERY reasonable! Highly recommend his services.
Carlos took my 1962 chesterfield and made it brand new. It is a beautiful shade of aqua green and is very comfortable. This chesterfield has a hardwood frame and it will probably last another 45 years. He also recovered to chairs. They are impeccable and I am extremely pleased with his work and would recommend him to anyone. Thanks Carlos.

Shelly in Mississauga
We had an older loveseat of solid construction but the fabric was starting to look a little tired. We also had 4 wooden kitchen chairs that badly needed new seat cushions. After making the first inquiry call to Carlos Upholstery, I decided to pay a visit to the shop to look at fabric samples. Carlos was happy and proud to show some of his work in progress and emails from very satisfied customers – Carlos was the right guy for our projects. We selected two beautiful fabrics and within a couple of weeks we had a "new" loveseat and updated kitchen chairs that look amazing; very professionally finished. We would recommend Carlos and his team for any upholstery work.

Jennifer in Toronto
I had this somewhat older loveseat and chair that were off white and covered in cotton fabric. It was impossible to clean, because it would get water marks, and it always looked dirty and dingy. I liked the furniture, but I was beginning to get embarrassed to have company over. Then, one day my dog ate part of the couch! That decided it for me, so I had Carlos recover the furniture. He did an amazing job! It looks fantastic. He wasn't the lowest price out there but I trusted him to do a really good job. He was kind, courteous, and efficient. He met with me on a weekend, and dropped everything off two weeks later on a Sunday so I'd be home. He is such a nice person, and did such a wonderful job I wouldn't hesitate to use his company in the future if I needed anything.

Margeret in Toronto
I pretty much randomly picked Carolos Upholstery to do my chair, and talk about being the RIGHT man! A very HONEST, RELIABLE, gentleman that takes PRIDE in his work, look no further, his work speaks for itself.

Toronto
Strongly recommend this company. Did two upholstered chairs for me, whole living room set and several chairs for the in-laws and custom furniture for other in-laws. All of us are extremely happy with the quality of the work, the price, and the timing - picked up and delivered as promised. And he is nice to deal with. Can't ask for more.